Onward and upward at Lampata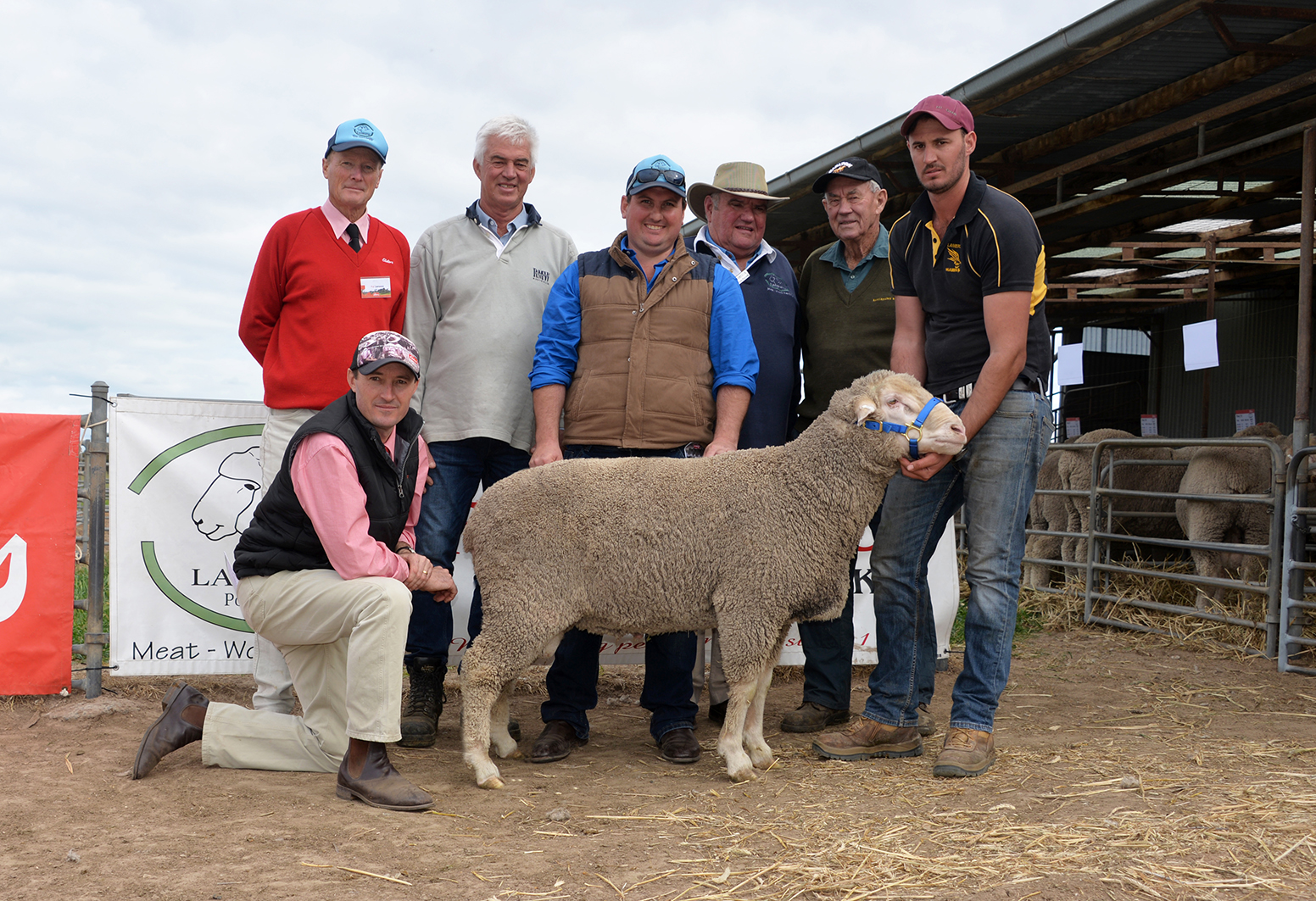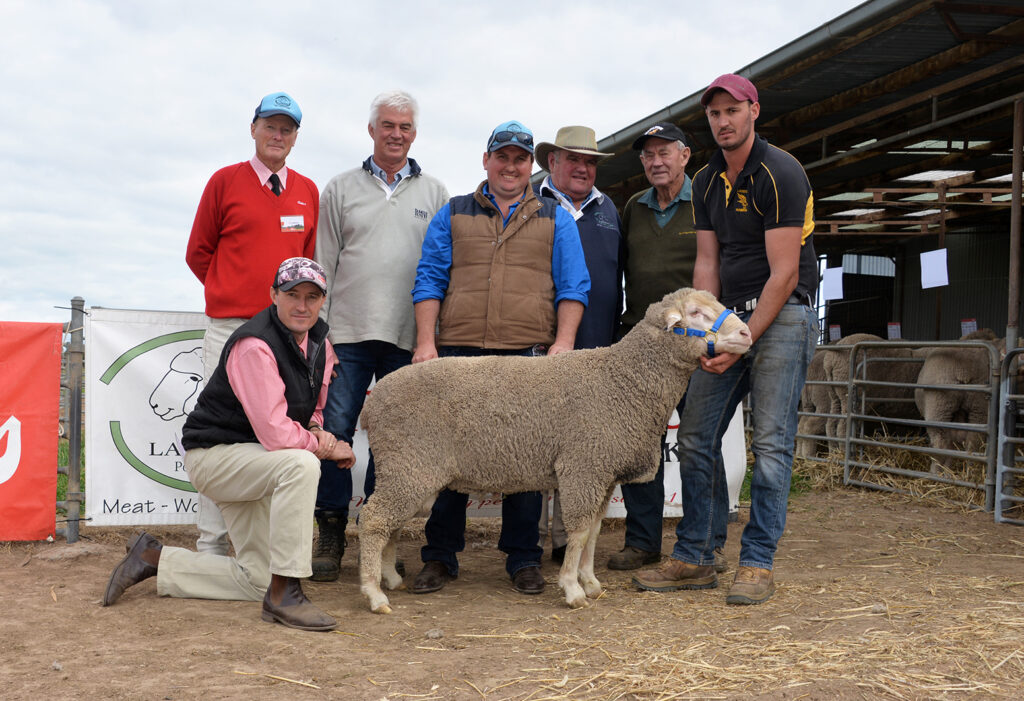 Last year's celebratory 30th annual Lampata ram sale proved to be a special day for the Pocock family with a record high and average, but the sale progressed even further.
Bruce, Gaye, Robert and Courtney penned a terrific line-up of 60 paddock reared rams with five decades of measured performance behind them in the main auction and were duly rewarded with a total clearance and new record prices. The 60 rams in the main auction sold to $4300, up $300 on last year and averaged $1551, up 27% or $331.
On top of this a further 30 rams cleared from the mini auction pens to $800 and averaging $620, making a clearance of 90 rams on the day, 21 more than last year.
There was also the biggest ever crowd of over 70 people in attendance including 23 registered bidders, another Lampata high, with all successful in purchasing from one to nine rams. This included many Lampata regular buyers, but pleasingly for the Pocock family, also four new buyers. This highlights just how successful these genetics are for those who invest in them.
In welcoming the gallery, Elders auctioneer Steve Doecke said, "These Lampata rams meet all the requirements of meat, wool and fertility with the measured and fully transparent figures for muscling, fat levels, wool staple length and cut being at levels that will produce outstanding progeny, especially evident in good wether lamb sales."
Buyers bid strongly once each lot started with a good top end and very strong middle ground, yet there was still plenty of value with 14 rams still selling under $1000. Averaging out of accounts; or the topping up of numbers was achieved for those with lesser budgets in the mini auction, with the 30 selling from 43 penned to a top of $800 and at an average of $620.
The new record top price of $4300 was paid by the Walker family, Keringa, Lameroo for L16080Tw, after a strong bidding duel with Ben Hunt, Bordertown. This terrific and well balanced, 20.9 micron ram had above average figures rights across the board including +17 for clean fleece weight and +14 for body weight, culminating in a Lampata index of 106.3. The Walkers were selective in bidding on the very best rams and purchased three at a $2933 average.